Thanksgiving is a time of abundance, but often to the point of excessive waste. Having a more eco-friendly Thanksgiving is easily done, with just a few simple switches.
What Goes to Waste During Thanksgiving
On the whole, 40% of food goes to waste in the United States. Between Thanksgiving and New Year's Day, Americans throw away 25% more trash than the rest of the year.
At Thanksgiving alone, Americans will throw away 200 million pounds of turkey, 150 million pounds of potatoes, green beans, and other vegetables, and 14 million pounds of dinner rolls.
All of that trash adds up to a lot of waste. Here are our recommendations for having an eco-friendly Thanksgiving.
Your Freezer is Your Friend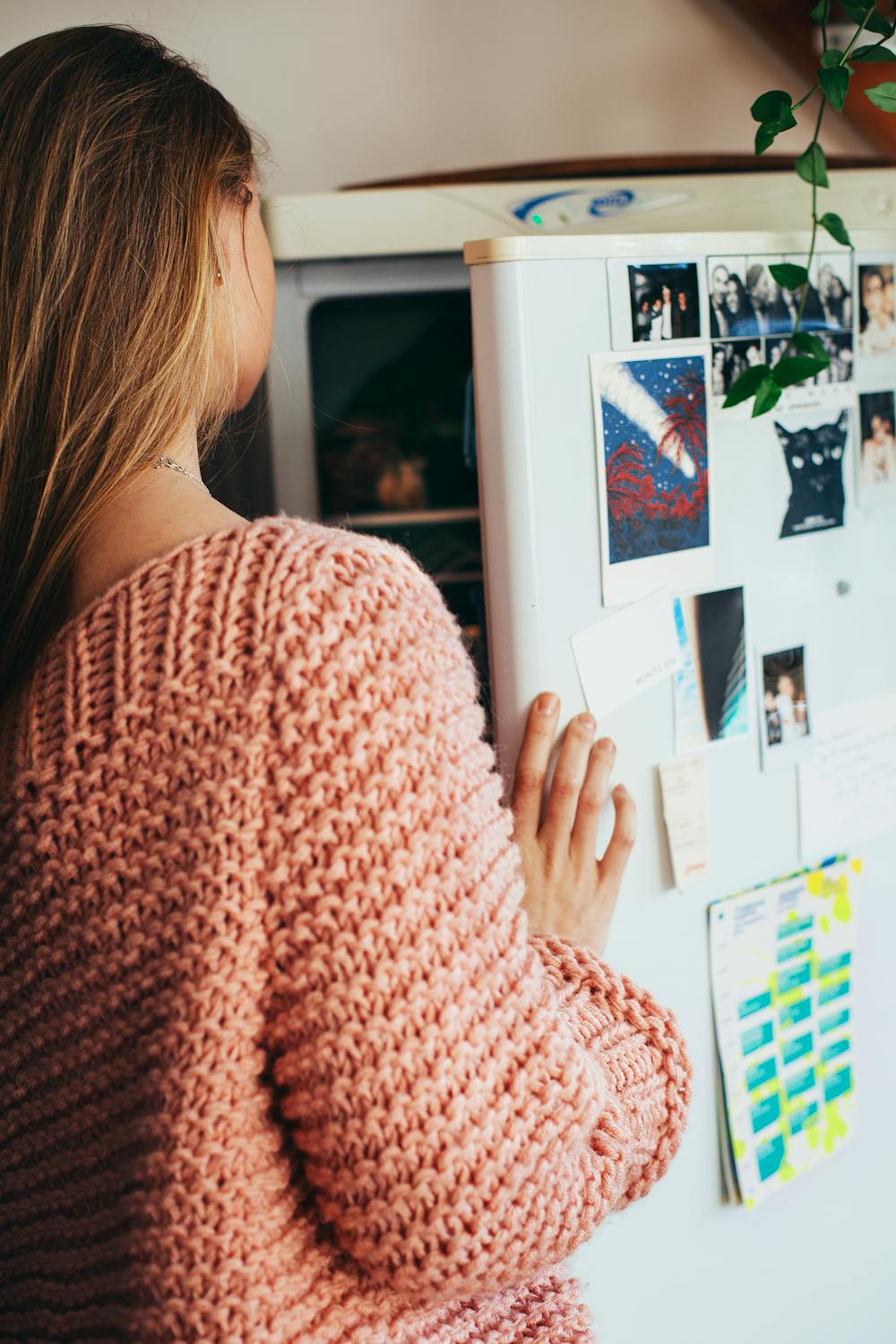 Utilizing your freezer space is one of the easiest ways to keep food out of the trash. Your freezer is also a great money-saver: knowing that you have something delicious to thaw and reheat can save you from extra trips to the grocery store or another Uber Eats order.
During your Thanksgiving meal prep, save the stems of any vegetables in a freezer bag for later. These scraps are the perfect way to add richness to chicken or vegetable broth before composting or throwing away.
You can also prepare your Thanksgiving meal and then freeze some of it before cooking. It's an easy way to avoid being sick of the same leftovers in a few days.
Freeze leftovers in small, easily-thawed portion sizes, especially if you live alone or with one other person. That way, you can just defrost what you need, and extra leftovers won't go to waste. It's a little more work during clean up, but you'll be able to enjoy your leftovers for longer.
And remember, you can use your Thanksgiving leftovers in really creative recipes like mashed potato waffles, a cranberry sauce and brie tart, or a Thanksgiving lasagna. You don't have to repeat your Thanksgiving meal as-is for days on end!
Plan Out Your Meal With Care
Meal planning can feel like a chore, but it has such a positive impact on the planet (and your wallet!). For an eco-friendly Thanksgiving feast, it's even more critical to plan ahead, so you don't have to rush to the grocery store last minute or end up throwing away mountains of leftovers.
It can be challenging to estimate how much food to make for Thanksgiving, especially if you have guests coming over. First, be sure that you get a firm RSVP from everyone to have a general idea of how much food you will need.
Next, try a Thanksgiving food calculator, like the Guest-imator from the Natural Resources Defense Council. It will tell you exactly how much of each dish to make, plus it accounts for different appetites and how many leftover meals you want.
During your recipe selection, keep in mind that you can halve most recipes. Baking recipes are a little trickier to cut down, but you can search for smaller recipes if you have a small Thanksgiving. Try adding "small batch" or "two-person" in front of the item you want to make during your Google search.
The Biggest Environmental Impact on Your Plate: The Thanksgiving Turkey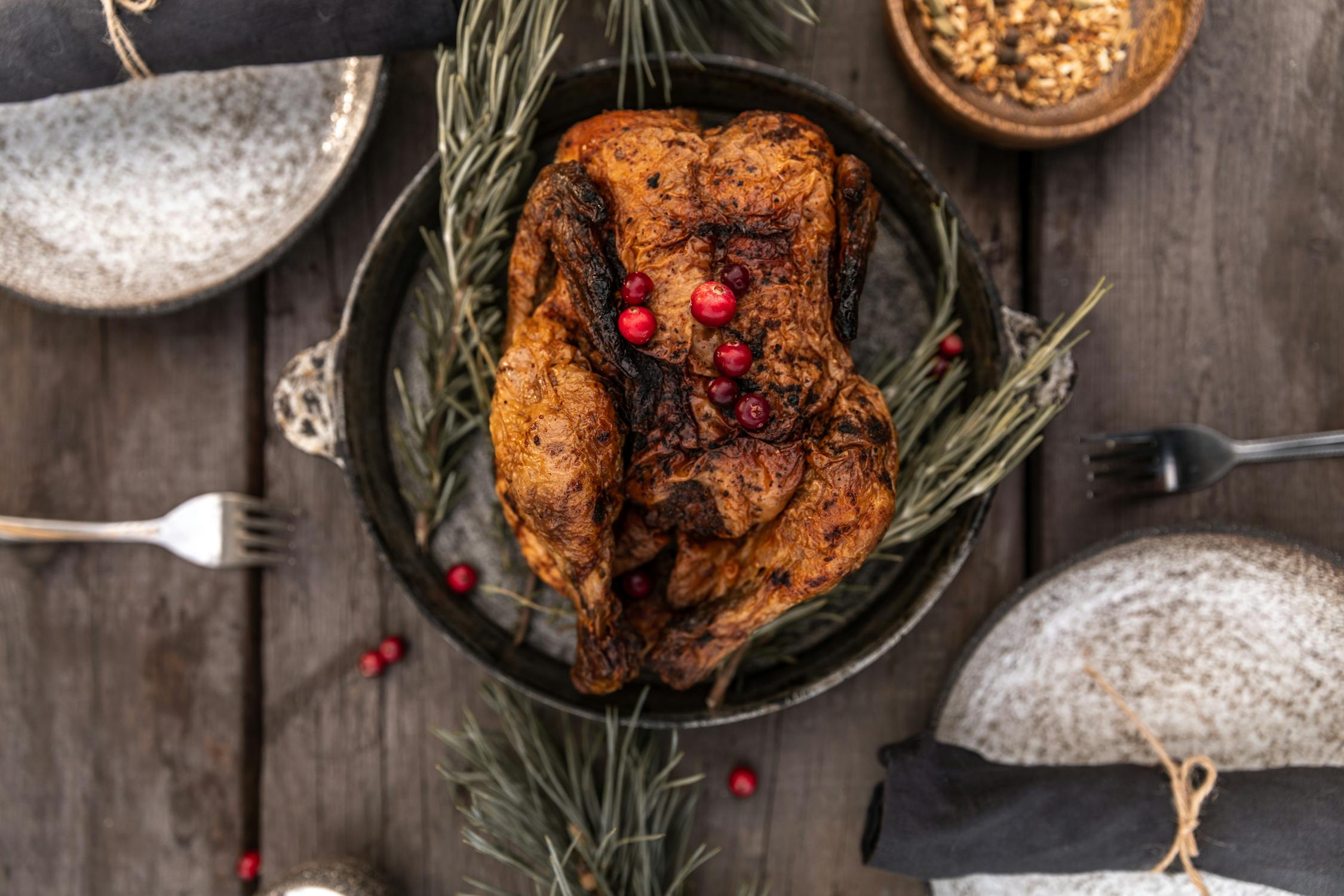 Just like a decorated tree means Christmas, a turkey is the symbol of Thanksgiving. Unfortunately, the average 16-pound Thanksgiving turkey has a carbon footprint of 34 pounds of CO2. That's more than the carbon footprint of all the traditional Thanksgiving sides combined.
Thankfully, there are a couple of ways to reduce the environmental impact of your Thanksgiving bird. First, try to purchase a local turkey if possible, especially if you have a high-quality butcher shop in your town. If that's not an option, look for an organic and/or humanely raised turkey.
Organic turkeys are fed a vegetarian, non-GMO diet free of chemical pesticides and herbicides. They must have access to the outdoors and are not treated with antibiotics or hormones. In terms of price, organic turkeys run about $2 more per pound than non-organic turkeys.
If you have the budget for it, there are also heirloom and heritage varieties of turkey. These turkeys are wild. They have all the outdoor access they could ever want because of this, and their varied diet lends a richness to the meat. Heritage and heirloom turkeys run a pretty penny, though, at an average of $10 per pound.
Not everyone has access to a butcher shop or even a grocery store that carries more humane, eco-friendly options. If that's the case for you, we recommend ButcherBox™. Their meat is always humanely-raised, free of antibiotics and hormones, and mostly organic. They are running a special Thanksgiving promotion through November 16, 2020 for a free 10-14 pound turkey with your first box!
Turkey Alternatives
If you're pescatarian, vegetarian, vegan, or just won't be able to polish off a whole turkey with a smaller Thanksgiving gathering, there are lots of other options for your show-stopper.
Fish is an excellent option for a smaller group, especially if you can prepare a whole fish, a pile of tuna steaks, or some tasty grilled salmon. For vegetarians or vegans, try making an unctuous lasagna, a savory pumpkin tart, or a gorgeous Wellington as your centerpiece dish.
Have a Happy, Eco-Friendly Thanksgiving
Here are Brightly, we're incredibly thankful for our community—aka, you! We're proud to have a community of change-makers and planet activists. If you want to get more involved, be sure to sign up to be a Brightly Scout at https://brightly.eco/scouts/.
No matter how you celebrate this year, we hope that your Thanksgiving will be full of joy.
Resources We Mentioned